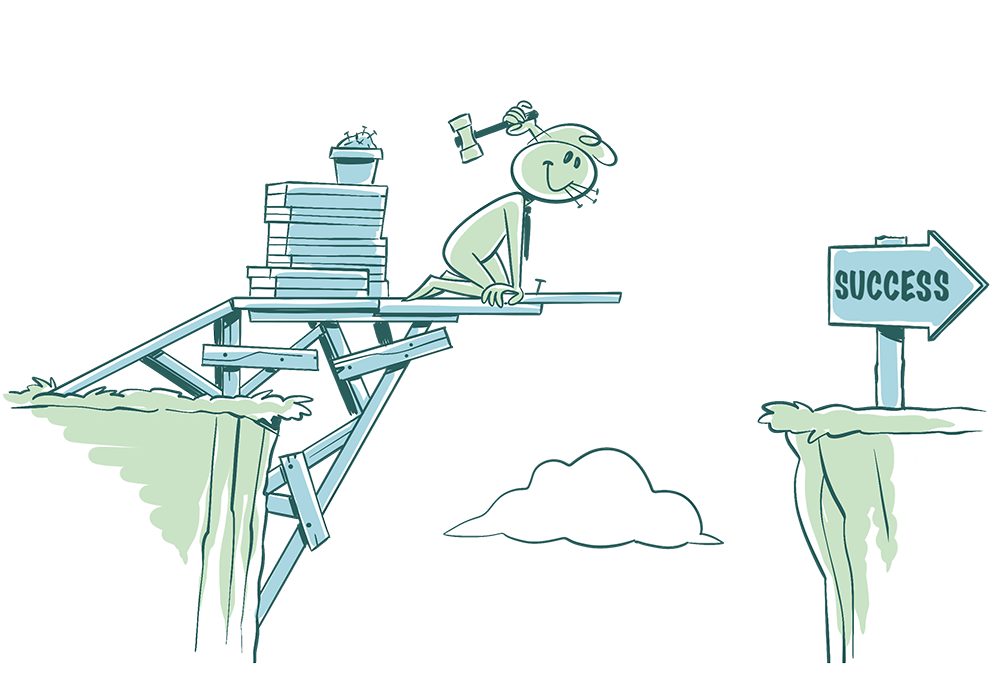 Do you want to reach your goals in 2021? And get success in areas you desire? Have you tried before without succeeding? Because you gave up on the way? If you got startet at all?
With these 10 weeks of intensive progress via zoom you can expect to:
To dare to think big and get the courage to pursue the goals you decide.  

 

To lay out and execute an individual plan in all aspects of your life.

 

Act on the fact that the only one who can create success in your own life is you!

 

Acquiring habits that ensure you succeed in achieving your goals.

 

To think of new ways that will support you all the way to reaching the goal.

 

To feel the fear of executing your plan and do it anyway.

 

The ability to take action every day according to the plan you make.

 

To get follow up, follow up, and follow up through all 10 weeks!
Setting goals is one thing. Achieving success is something completely different. Take action with this course and get to the finish line! This course is also for you who have tried all kinds of self-help books, but who have not yet seen the effect. 
You are always welcome to contact us by email or phone: 
Mail: kontakt@colti.dk 
Telephone: +45 2575 0191 
Evidence that it works!
The course is authored by # 1 America's Success Coach Jack Canfield, who has personally trained thousands of people to decide what they want, make a plan to reach the goal, and most importantly: take action every day to transform their lives. 
The Success Principles Workbook is built on the original book's core principles – including "Take 100% responsibility for your life" and "Decide what you want" – and provides step-by-step instructions, self-development exercises, making it good habits through structured work and a guided documentation to keep you on track of success. 
It works! 
Quote from the book "The Success Principles":
"Over the past 10 years, not only has The Success Principles spread to 108 countries in 30 languages, but the feedback and success stories we've received in return have been gratifying—and humbling. Men, women, teens, students, athletes, entrepreneurs, stay-at-home parents, rising corporate stars, and other achievers have become dedicated to creating lives of abundance, joy, professional fulfillment, and personal accomplishment. 

They are proof positive that these principles work—if you work the principles. 

Through countless stories and heartwarming reports, I've watched this phenomenon unfold, as readers moved beyond today's culture of resignation and mediocrity to create the exciting, compelling life of their dreams. 

They have overcome their own limitations—whether physical challenges, economic hardship, past failures, or simply their own limiting beliefs—to achieve astounding success." 
The practical
A total of 10 weeks with online study hall, where we talk about the principles and any challenges. Study hall takes place live and it is important that you prioritize the time as it will not be recorded. 
Price: DKr. 4,500, – excl. VAT. / € 539 excl. VAT 
Payment: Registration is binding and when you register for the course you will receive an invoice which must be paid no later than 3 days after course registration. 
In the registration, you write which course you want to participate in, and we will send a confirmation of your registration.  
Once you have registered and your payment has been registered, you will receive an email with the practical information and a link to the closed Facebook group. 
Included in the course is
A detailed course of 10 weeks, with a new focus every week, so you get the time for the transition to success.

 

Kick-off online meeting where the program is presented, and we meet each other in the group.

 
Access to a dedicated private Facebook group, exclusively for members of the same course.

 

A consultant who ensures that you are motivated to achieve your goals through daily check-in as well as follow-up on your exercises and tasks.

 

A proven program that works with certainty.

 

Access to various resources such as videos and other tools during the course.

 

To be part of a community where everyone works for themselves and for others to reach their goals.

 
2 X ½ hours of individual online coaching with a Colti consultant who will help with any specific issues you may have.

 

Possibility to purchase additional coaching if needed.

 
And as something very special, a Colti consultant will follow you throughout the course through all 10 weeks, as if it were a physical course. This means no passive emails that end up unread in your inbox, without personal follow-up. The maximum number of participants per group is 20. 
The course is based on the workbook: "The Success Principles Workbook" by Jack Canfield, which is based on the book "The Success Principles" by the same author. 
In the process, we only work with the principles that are in the workbook, so you do not have to read "The Success Principles" to achieve your goals. 
We look forward to welcoming you to a life-changing development!
Course dates
Course 2021 March:
Start March 15th 2021 with study hall every Tuesday at 7 AM – app 9 AM. 
Course 2021 April:
Start April 19th 2021 with study hall every Wednesday at 7 AM – app 9 AM. 
Course 2021 May:
Start May 24th 2021 with study hall every Tuesday at 7 AM – app 9 AM.