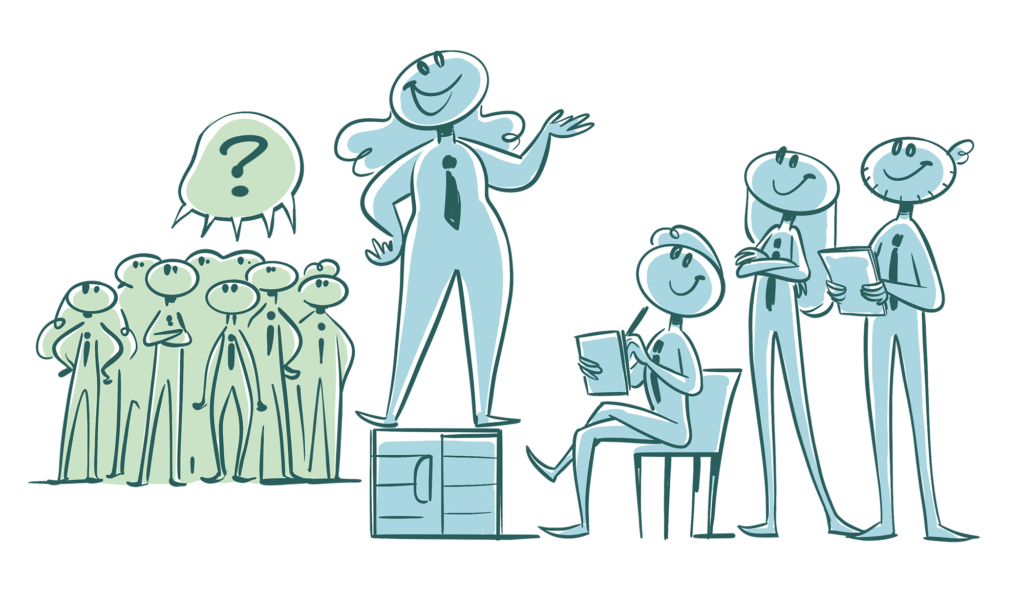 Do you recognize
Does it go wrong when you hand over tasks internally in the management team or externally?
Is it hard to say yes or no to your management colleagues?
Is it difficult to communicate the strategy to the employees?
Are your roles and responsibilities clearly defined within the department and between departments?
Is the tone harsh in the team, and is it difficult to get through with your messages?
Wish you could draw a line in the sand and start over?
Do you find that your employees do not comply with your common agreements?
If so, then you as a leader team need:
To show a united front in the leader team.
To get better at aligning expectations in the team.
To be able to make a better handover of tasks.
To elevate everybody's participation in your teamwork.
To be able to collaborate, also across different teams.
To optimize the utilization of your competencies.
To implement feedback as a strong communication model.
During a training course with us you get:
An individually tailored course that takes care of your specific challenges.
Knowledge and training in specific leadership tools that support your culture.
Powerful communication tools that provide opportunities to say yes or no.
Training in feedback of both the appreciative and the developing type.
An opportunity to test and adjust the collaboration under pressure (eg. time pressure / work pressure).
A process where everything is supporting your concrete everyday life.
Tools with which the individual commits to agreements on subsequently changed behavior.
After a training course you will have achieved:
Greater motivation to change your forward-looking behavior in everyday life.
To be able to perform as one management team, through concrete agreements.
To be able to say yes or no in a proper way, even in high-pressure situations.
Better collaboration and communication in relation to your specific challenges.
Increased focus on task understanding in order to deliver a proper product.
To implement all learning directly into everyday life afterwards.
Management teams often need support in communication and collaboration as well as showing a united front. These can be days with a focus on aligning expectations, making the right agreements, feedback, motivation, task understanding as well as communication. All this is under the common theme of placing the organization in the highest context.
The personal leadership often needs strengthening of eg. clear communication of the strategy, management of leaders, management of employees, action, impact, and active work with the personal leadership style. This is done effectively through leadership sparring targeting the individual needs of each individual leader.
At COLTI we always start with your specific challenges. Management tools are often difficult to translate into specific behavior in everyday life. We help with training that is adapted to your company and management team. You can download the brochure on Leadership Training here.